Water heaters are one of the hardest working appliances in your home but few think about that until they stop working. When your hot water heater overheats or underheats your water, starts making funny noises or begins leaking you know it's time to call a repair technician.
At Petro Home Services, we offer fast, friendly, water heater repairs and installations. Our technicians will work with you to identify the best solution during your first consultation. .
Give us a call at 800.645.4328 to get started today!
Storage tank and tankless water heaters we service.
Tankless water heaters
Traditional water heaters
Commercial water heaters
Gas water heaters
Electric water heaters
Solar water heaters
Water heater replacements and installations.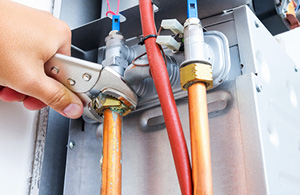 At Petro Home Services, we offer comprehensive hot water heater replacements and installations. Before we suggest a total replacement our technicians will evaluate your current appliance to determine if it's worth a total replacement or simply repairing the device.
We'll consider the following factors:
Age
Investment Cost
Efficiency
Signs you need water heater repairs.
We suggest that you inspect your hot water heater every six months to monitor your water heater's overall health. Here are some signs to look for that might indicate your hot water heater is in need of repair:
Faucet water gets warm but not hot
Faucet water is sandy
Faucet water smells of sulfur
Water heater is leaking
Rust in hot water
Faucet water has a metallic taste
If you notice any of these signs, our qualified team can diagnose your issue during a water heater consultation.
Contact your local Petro Home Services to schedule yours today!
If your water is not heating efficiently, your hot water heater might not be working properly. Give Petro Home Services a call for assistance troubleshooting.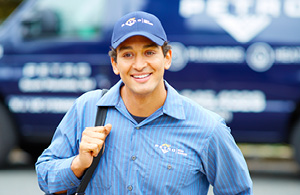 Find water heater installations and repairs near me.
Petro Home Services has a large network of local HVAC and home heating oil technicians throughout the Northeast and Mid-Atlantic. All are backed by around-the-clock service and support that you can rely on! Visit our location finder to find your local Petro Home Services location or contact us to schedule your service.