Our Long Island depot in Plainview covers Nassau and Suffolk counties. Petro Home Services has been present in Long Island for over 75 years and locally in Plainview for over 20 years. We're the only local company that you need to know for home services, including heating oil, propane, natural gas services, air conditioning, generators, and more - all backed by 24/7 support in any weather! Petro also provides a wide range of service plans and repair services including air conditioning repair, propane tank and heating repairs, gas and oil heating repair, and more.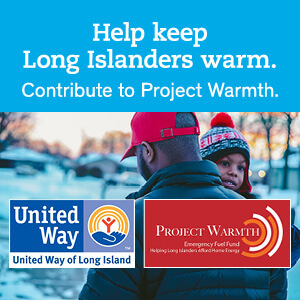 Petro Home Services is proud to partner with the United Way of Long Island and support "Project Warmth"
One out of three households on Long Island don't earn enough to make ends meet or heat their homes during the bitter winter months. Many working families are not earning enough money to maintain self-sufficiency and seniors on fixed incomes are having a hard time making ends meet.
If a crisis strikes any of these households, they may be forced into making financial compromises and trade-offs that could be detrimental or even life-threatening. Project Warmth's Emergency Fuel Fund can make a significant difference for families in our region.
As Long Island's only non-governmental, island-wide emergency fuel fund, Project Warmth is a safety net for financially struggling individuals and families who are unable to pay their heating bill. This program provides a one-time grant for fuel and/or fuel-related electricity.