Emergency AC repairs.
24-hour HVAC services.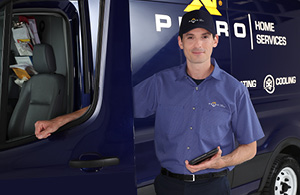 If your HVAC system fails you when you need it most, you can count on the trusted professionals of Petro Home Services to help restore your comfort as soon as possible. Our heating and cooling experts will resolve your issues quickly and efficiently. Whether you need specialized AC repairs or to replace your entire HVAC system, our skilled service technicians are available to assist you around the clock!
Contact us today for emergency ac repair services! 800.645.4328
When do you need emergency AC repairs?
A broken central AC unit can be a huge source of stress for any homeowner. Contact the professionals for emergency AC repairs if you notice any of the following signs:
Unusual noises – clanking, banging, or screeching sounds could be signs of a more serious problem
Strange odors – unusual odors could mean dust has built up on the coils or it could be signs of a more insidious issue but please note, if you ever smell a burning odor from your HVAC unit, shut it off and call local emergency service providers immediately
Breakdowns – if your unit frequently shuts off and it isn't related to overloaded power grid issues, consider contacting an emergency AC repair technician
No airflow – if you are unable to feel airflow coming from your ducts and the AC is turned on, it could be a sign the cooling system has malfunctioned; if airflow produced by the system is blowing hot air, we suggest contacting an expert
Leaks – no matter if the liquid is standing water or refrigerant, leaks can cause serious damage to your property, that's why we suggest reaching out to your local home services experts if you notice any leaks
Contact Petro Home Services for all your emergency AC repair needs.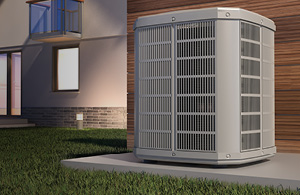 We offer emergency AC repairs 24/7/365! If your central or ductless AC system dies on the hottest day of the year, our emergency services team is always here when you call, ready to get to you as quickly as possible to make the repairs you need to keep you cool.
Our AC repair team promises to:
Always be there for you when you call
Provide prompt and professional customer service and repairs
Deliver 24/7 service and support that you can rely on – in any weather
Our technicians are standing by to get your AC back up and running. Call now! 800.645.4328