Emergency services.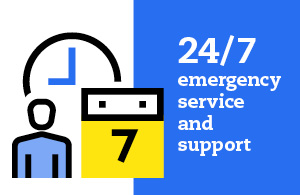 Have a home service emergency?
Call 800.645.4328 now!
We're always here to answer your call.
Emergency services you can rely on.
Providing total customer service and total peace of mind is our promise and that's what we deliver with emergency response service, any time of the night or day, whatever the weather.
Emergency heating, cooling and other home comfort services.
Whether heating systems breaks down at 1:00am during a winter storm or your AC system isn't working during the hottest summer heat wave, our emergency services team is always there when you call, ready to get to you as quickly as possible and make the repairs you need to stay safe, warm, cool and comfortable.
Our emergency service covers: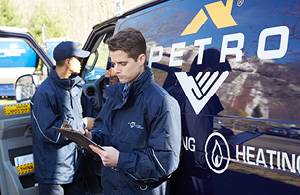 Oil, propane and natural gas heating and hot water systems from many leading brands
Central and ductless air conditioning systems from many leading brands
Generator service repairs
Our emergency services team promises to:
Always be there for you when you call
Provide prompt and professional customer service and repairs
Deliver 24/7 service and support that you can rely on — in any weather
Emergency weather services.
It always pays to be prepared, so before weather hits, please keep the following in mind:
Making sure that you don't miss a fuel delivery.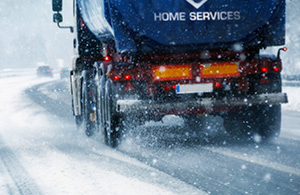 Please clear your fill-pipe area so we can make your delivery
As an automatic delivery customer, rest assured that we'll be coming as scheduled.
When it comes to your home services, our emergency services have got you covered. Call 800.645.4328 now!