Heating repair, replacement, and installations.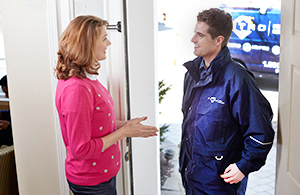 If your furnace, boiler, heat pump or other heating system are in need of repair, upgrade, or routine maintenance Petro Home Services has you covered. When you choose to work with Petro for your heating services, you can rest assured we'll send an experienced heating technician to your door to complete the service quickly and efficiently. Our partnerships enable us to offer you equipment options from leading manufacturers.
Our heating services.
At Petro Home Services, keeping your heating system working efficiently is our priority. We know just how chilly it can get during the winter months but our heating services will make sure that you stay warm and comfortable at home.
Our depot locations offer the following heating services:
Call us today at 888.735.5651 regarding your heating system needs!
Heating maintenance.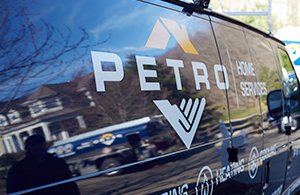 Regular heating maintenance can extend the life of your heating system and keep it running more efficiently. When you schedule regular services with Petro, you stand to reduce your energy costs, extend the life of your system and potentially avoid costly major repairs.
We provide maintenance for boilers, furnaces, and HVAC systems. Our friendly heating technicians offer suitable solutions at competitive prices for maintenance services.
To learn more about our heating service plans, give us a call at 888.735.5651!
Heating resources.
How often should you service a heating system?
Your heating system should be cleaned, inspected and serviced at least once a year to ensure it's running optimally. We recommend scheduling regular heating maintenance before colder weather hits to prepare for the winter months.
Getting to know your heating system.
There are five main types of heating systems homeowners can choose to install in their homes.
Those five systems are:
Forced air systems: This is the most common option. Air is heated in the furnace and then blown throughout the ducts.
Electric systems: If your home doesn't have access to oil, propane or other natural gas an electric baseboard system is likely your best option.
Geothermal systems: These systems harness heat from the earth to maintain a comfortable temperature in your home.
Radiant heat systems: If your home uses a boiler, you could install a radiant heat system. This system heats water and sends it through tubes installed under the floor which then heats rooms from the ground up.
Steam radiant heat systems: Older homes with built-in radiators use steam to heat the air.
Looking for more information on home heating systems? Visit our home heating FAQ page for the latest facts on heating systems.
Schedule your service with Petro today! Call 800.645.4328.