Air conditioning repairs, installation, and sales.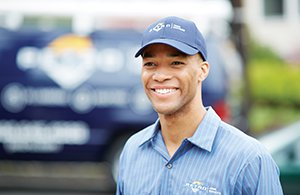 Keep your home comfortable year-round with Petro's range of high-quality air conditioning products and services. You can count on us for fast and professional installation and repairs with a team that's there for you around the clock. Our partnerships enable us to offer you equipment options from leading manufacturers.
Our air conditioning services.
At Petro Home Services, your comfort is our top priority. Our knowledgeable and friendly AC repair technicians can help you get your HVAC system back up and running in no time!
Petro offers the following services:
Visit our Petro locations page to find your local Petro technician or call 888.735.5651.
Wide range of air conditioning products.
Petro proudly offers a full range of air conditioning products designed to keep your home at the optimal temperature. Below we've outlined a few of the products we offer our customers.
As a leading manufacturer of HVAC systems, we're proud to sell, install, service and repair Trane air conditioning systems.
Visit the Trane product page for more details on the services and models available.
If you live in a home but can't install a central AC system or don't want a loud or unsightly window or wall unit, we've got the latest, quiet and energy-efficient Fujitsu ductless mini-split AC systems, too.
Visit our Fujitsu ductless mini-split AC system page for more product information.
Air conditioning financing and special offers.
With Petro's special offers and air conditioning finance plans, you'll never have to compromise on your comfort again!
Financing: check out our financing page to take advantage of our competitive financing options
Special offers: visit the special offers page for the latest ways to save on Petro products and services
What our customers are saying about us.
"We had a tune up for our air conditioning system in May 2022. Steven from Petro Home Service came to provide the service. Steven was professional and put on shoe covers to protect our floor. He was considerate and explained to us what was needed to be done. We would recommend Petro to our friends." - William C. May 2022
Visit our customer testimonials page
Learn more about air conditioning.
Schedule your AC services by calling 800.645.4328 today!