24/7 customer service.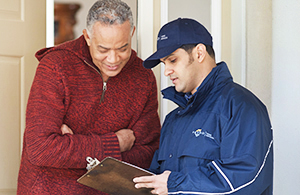 When it comes to keeping you comfortable at home, all year round, you need a heating and home services provider that you can really rely on. A company that will always be there for you, anytime you need them, all year, in any weather. A company like Petro Home Services.
Unlike discount or many other smaller companies, who may have fewer service and support teams available to help you after hours, weekends and holidays or use a third party for service calls, Petro is a full-service heating, cooling and home comfort service provider.
From the worst winter storms to soaring summer temps. Whatever the weather and whatever the time. Our customer service teams, delivery crews and technicians are always here for you and always working to provide better service. That's the Petro promise.
See what our customers have to say:
Last night both my heating and boiler were not working. I placed a service call with Petro and the technician came and fixed the issues within an hour. Love the 24/7 service! It's impressively efficient! The technician, Tim was also very nice, professional and explained everything clearly and in detail. Job well done!
- Ken W.
The heat exchanger in my furnace cracked on a Friday. When the technician came on Saturday morning, he had to shut down the unit for safety reasons but later that same afternoon, he came back and a new furnace was installed by Monday. Resolving this crucial problem quickly is yet another example of Petro's impressive service, for which I am grateful.
- Eric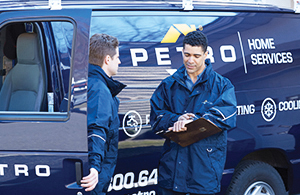 We spend winters in South Carolina and in February our freeze alarm went off in our Long Island, NY home. I called your office and arranged for a technician to pick up a key to check our home. Our driveway was inaccessible, covered in snow and ice from the recent storms. Your tech and his colleague who regularly deliver our oil, cleared their way to our house and within a few hours the heat was restored. I want to thank your exceptional employees for their professionalism, helpfulness and efforts to go out of their way to resolve what was a very serious problem for us.
- Robert and Linda M.
Petro values their customers and will go above and beyond to satisfy their needs. I would not trade them for any other. They're reliable, dedicated, always available and ensure they provide excellent customer service.
- Rona R.
Click here to see more Petro reviews