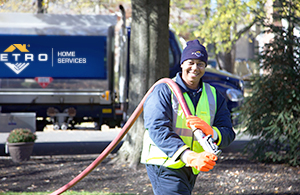 If you live in a four season part of the country and the winters typically are cold and stormy, you are probably tempted to have a discount oil supplier deliver your heating oil. But, be aware you may pay a hefty price for this bargain oil.
Why a full service trusted heating oil provider is better for you.
During winter, you need reliable heat to make your home comfortable, regardless of the harshness of the outside weather. Discount heating oil companies may appear to be the best answer to your budget challenges, but are they?
Most often, a respected full-service heating oil supplier proves to be a better option for at least the following reasons.
Full-service companies offer 24/7 services for all heating-related issues—in all weather conditions. Discount oil company services may not be available after hours or on weekends or holidays.
You receive flexible pricing and payment plans that are budget-friendly. Bargain oil sources often offer only one pricing plan, which may or may not help you manage your budget efficiently.
Full-service suppliers seldom "run out" of heating oil. Discount companies may not always be able to deliver based on supply and demand. On the other hand, in the over 100 year history of Petro Home Services we've never run out of heating oil.
If your equipment has problems, full service providers usually have more, better trained techs to service your boilers or other equipment when it needs an expert. Discount oil suppliers typically have fewer techs and support teams or use 3rd party service companies.
Important things you should know about oil heat.
There are some common misconceptions about oil heat that should be explained.
Oil heat is very safe. Heating oil is difficult to ignite thereby posing no ignition risk. Even if you drop a lighted match into heating oil, the flame will go out. Heating oil has no explosive properties, unlike natural gas.
Oil heat is a friend to the environment. As the sulfur content of heating oil continues to be reduced to become only 0.5 percent, a 93 percent reduction, it has made significant inroads into combating air pollution. Heating oil science technology has reduced oil burner emissions to almost zero, making heating oil very "green." Heating oil is also energy efficient and burns around 16 percent more efficiently than natural gas on average.
Heating oil supplies and reserves will continue to meet consumer and commercial demand. Fortunately, neither global political unrest nor natural disasters will restrict the availability of heating oil. Since there is an abundance of crude oil, along with an impressive volume of global oil reserves, heating oil supplies should last a long time. Since the US is not dependent on any one nation for the bulk of its oil supply, its future availability is ensured. Did you know that the US is third in the world in producing and extracting oil?
Oil heat is reliable—and clean. Modern heating oil is a huge 95 percent cleaner than it was in 1970. With advances in heating system technology, newer systems often produce no soot, odor, or dirt residue of any kind. Unlike natural gas, heating oil offers better control, as your heating fuel supply is always stored on your own property.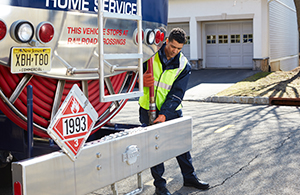 Heating oil pricing.
While discount oil companies often appear to offer "bargain prices" to their customers, they risk being unable to make after hours deliveries or have trained techs available to service heating systems on a 24/7 basis. Since Northeast-area households are the largest users of heating oil in the US, this region is particularly sensitive to pricing issues.
However, the availability of after hours tech service when equipment trouble arises is vital to households without heat or hot water. You should always ask discount heating oil customer service staff what their company offers for tech service and repairs.
Heating oil service agreement plans.
Most service agreements are annual contracts. Full-service company service agreements typically offer guaranteed oil deliveries on a "will call" or automatic basis. These agreements also provide for qualified tech service on a 24/7 schedule and parts replacement for company customers. While the unwritten or written understanding usually is that the customer will only purchase heating oil from the company offering the service agreement, over the duration of the contract.
Although some oil-fired heating systems are forced hot-air systems, more common are hot water (hydronic) heating systems with radiators or baseboard convectors. These systems use steel or cast iron boilers to generate hot water, which is circulated throughout the residence.
Whether the forced-air or forced-hot water variety, these systems use a "burner" through which your heating oil is "atomized" to generate a flame to heat the boiler water or air (forced hot-air systems) to heat your home. In both cases, thermostats control the temperature of your home.
Service agreement features.
Full-service companies will typically have the ability to provide service 24 hours a day 7 days a week. They offer service for various types of heating systems and can provide that service on an as needed basis. You can pay for that service as needed or many will provide an annual service plan which will cover you for the length of the agreement on specified parts and labor.
Preventive Maintenance provisions include an annual cleaning and tune-up to keep your heating system operating at maximum efficiency.
Boiler (or Furnace) Maintenance includes component cleaning and adjustment of your type of heating unit. Should you need to replace your boiler or furnace, this typically requires a separate addendum specifying applicable extra charges or deductibles, similar to an auto or home insurance policy.
Burner Controls and Accessories sections might include adjusting or replacing nozzles or additional burner components and/or accessory electronics.
Identification and Agreement of Heating "Zones" for those homes with different heating zones giving household members more flexibility in oil use and temperatures. For example, you may want to keep your living area at one temperature and your bedrooms at another. Multi-zone homes sometimes require some additional cost for coverage of all zones.
These are the most common service agreement features offered by top full-service heating oil companies, like Petro Home Services. Your service agreement also should list the system parts eligible for repair or replacement per the contract price and language.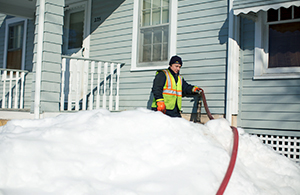 Some things that may not be included in many service agreements.
Typically, many otherwise first-rate service agreements may not cover the following items.
Damage from water or floods
Damage from fires
Damage from hurricanes
Damage from power failures
Damage from obsolete parts or equipment
Deductible amounts for burner replacement, repairing or replacing coils, and/or oil tanks
Other considerations for choosing the "right" heating oil company.
Although we've covered the primary considerations when choosing an oil company, there are a few more items you should include in your decision-making. Good financially stable full service companies should have the ability to offer your different ways to purchase heating oil for your home or business.
Variable Plans: These types of heating oil payment plans offer no minimum time commitment, but also do not offer pricing protection. The prices in these plans fluctuate with market conditions.
Ceiling Plans: Ceiling plans offer a limit on how much prices will fluctuate during the year, establishing a cap beyond which your oil price will not rise. If the market price of oil drops, however, your price will fall accordingly. These plans offer both price protection and do generally require a time commitment.
Budget Plans: Most full-service companies offer budget plans, which permit customers to pay 10 to 12 equal monthly payments, usually based on prior oil used.
Summary.
There are considerations other than the price per gallon for heating oil. What, at first, appears to be a bargain, may come with hidden costs and/or other important shortcomings that may cost you even more than you save with discount companies. To receive peace of mind, you may be wise to choose a proven, trusted full-service heating oil company offering excellent service contracts, reliability, and outstanding customer service instead of a discount oil company without the resources to care for you properly.
Resources
Heating system, oil tank and furnace repair
Is it time to replace your furnace?
p>